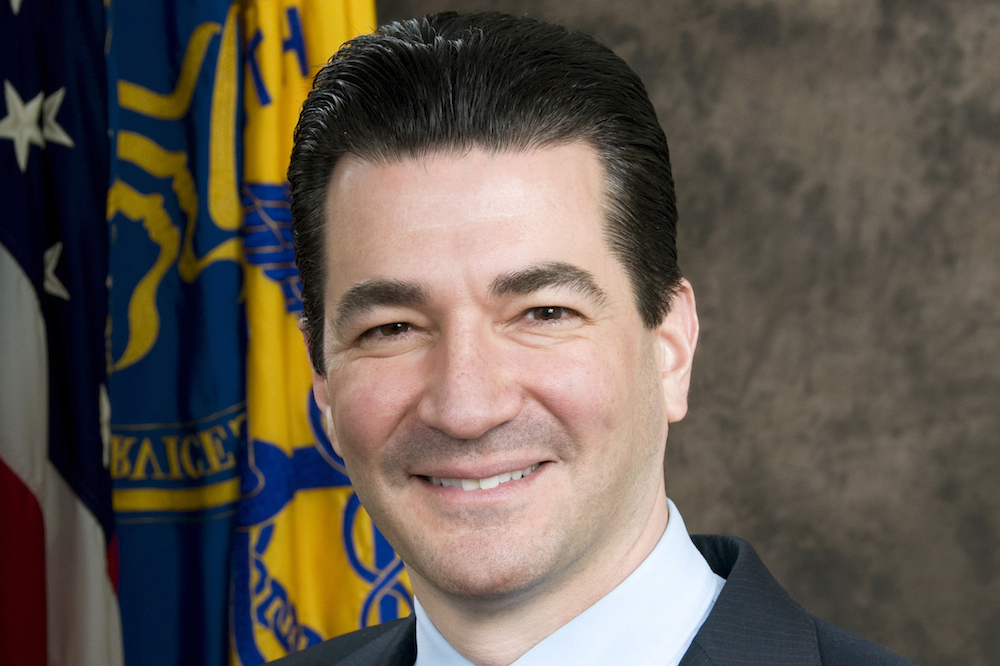 Scott Gotlieb
The Food and Drug Administration is looking toward a future where combustible cigarettes are not addictive and do not harm as many people as are currently affected by nicotine and additive chemicals.
The new plan is a continuation of framework established in 2017. The new plan seeks to develop products which contain less harmful chemicals than previous cigarettes and medicinal nicotine replacement therapy.
The problem of increased e-cigarette use in teenagers is also a focus for the FDA, according to a statement released by FDA Commissioner Scott Gottlieb, M.D. last week.
In 2017, e-cigarette use was leveling off, but the statement shows that 3.6 million middle and high school students had tried e-cigarettes within 30 days of the study in 2018.
These students also reported that they were attracted to flavored e-cigarettes. Data also indicated that children were able to buy e-cigarettes and flavored cigars online as well as in brick-and-mortar stores.
New policies from the FDA to curb the risk in these purchases by youth include some flavors of e-cigarettes and cigars no longer being sold and those that continue to be sold will be done so that youth do not have access to them. In addition, premarket authorization will be sought by the FDA within the next two years.
The FDA, along with President Donald Trump and Secretary of Health and Human Services Alex Azar, are seeking to end the current policy on flavored electronic nicotine delivery system (ENDS) products and enforce a new policy of FDA enforcement for selling flavored ENDS products without authorization with the priority focused on reducing access to teenagers.
Commissioner Gottlieb understands the importance the role e-cigarettes play in helping already addicted adults to quit their nicotine habit. The exception to this will be mint and menthol flavored ENDS products which are used more by adults than teenagers.