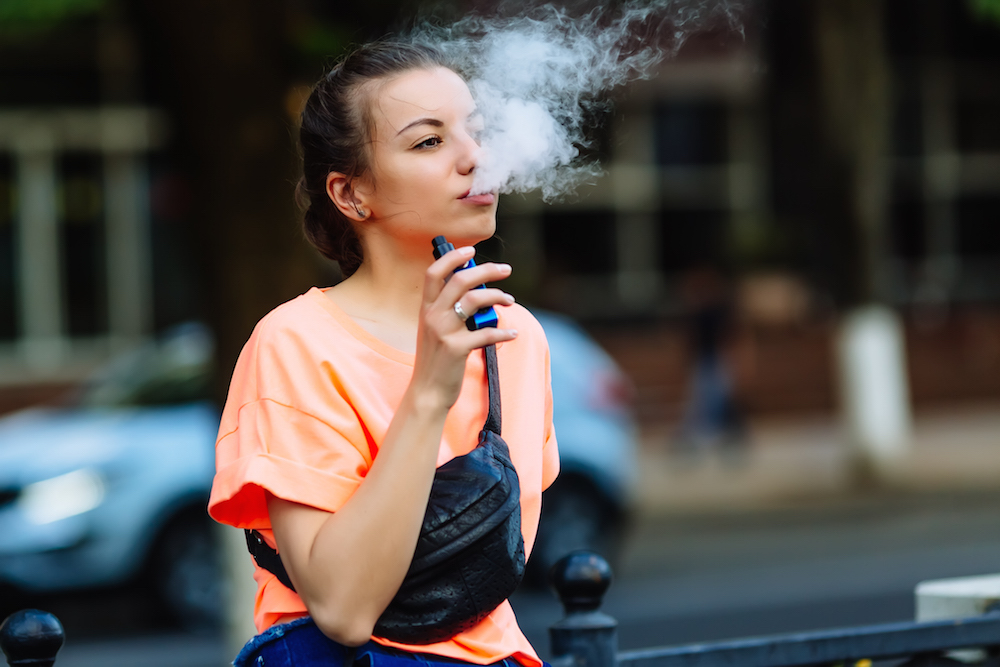 As Congress criticizes the Food and Drug Administration (FDA) for its 2017 delay of reviewing e-cigarettes and vaping products, and blames the agency for the current vaping-illness outbreak across the U.S., Washington Policy Center Health Care Policy Analyst Roger Stark, M.D., is stressing to the nation that the FDA should not be held responsible for the recent surge in health emergencies.
Stark instead places the blame on black-market THC marijuana vape cartridges not found in retail stores for causing the deaths and injuries of many American teenagers over the past few months.
"I think the pure, nicotine-containing product is probably a very reasonable substitute for cigarette smoking," Stark told FDA Health News. "The off-the-market or black-market THC marijuana-laced e-cigarettes are a whole different issue, and I really don't see how the FDA could be responsible for what's going on in that black-market use of e-cigarettes."
As of Sunday, at least 19 people have died from over 1,000 reported cases of vaping-related lung diseases in 48 states, according to the Centers for Disease Control and Prevention (CDC) and state officials. The CDC announced on Sept. 27 that they discovered THC in roughly 78 percent of vaping products that led to 12 deaths and 578 patients admitted to hospitals thus far.
The FDA also analyzed 440 samples containing roughly between 14 to 76 percent of THC, with some products holding 31 percent to 88 percent of a THC and Vitamin E compound, depending on the product. The FDA and CDC have yet to determine any specific product names that are linked to lung diseases.
"I don't think the FDA could be held liable for what we're seeing now as far as injuries, deaths and so forth," Stark said.
Stark believes the FDA should spread the message that retail e-cigarettes and other vaping products have done no harm so far and are safer alternatives from the homemade THC cartridges.
"I think getting that message out, whether it's the FDA or whether it's the media . . . that's probably the important thing here – educating the American public," Stark said.
States such as Michigan, New York, Massachusetts, Rhode Island and California have started to ban the retail sale of vaping products.