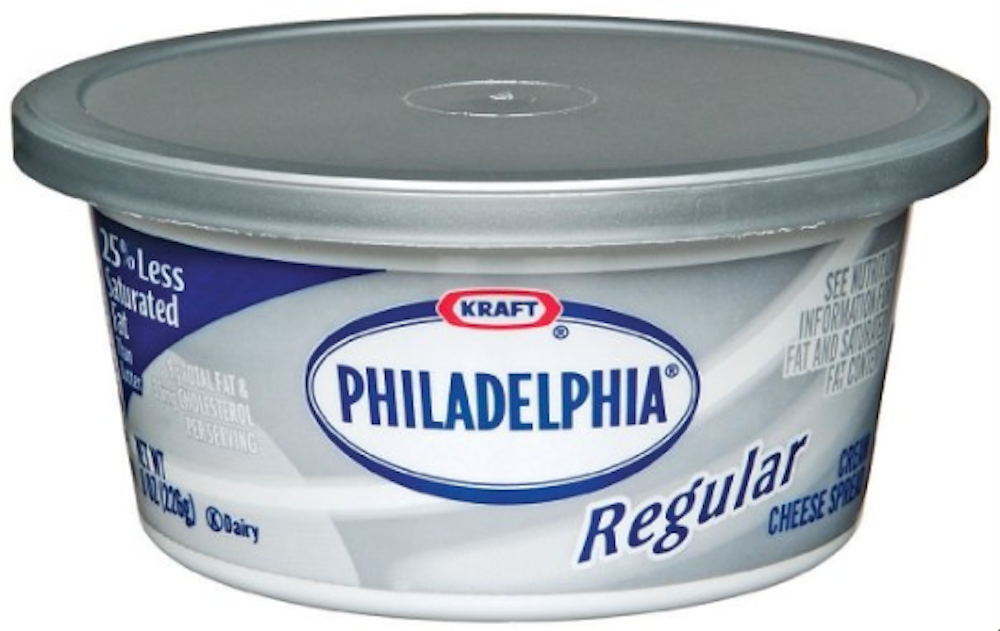 Facebook
The Physicians Committee for Responsible Medicine (PCRM) has filed a petition with the U.S. Food and Drug Administration (FDA) that would require a warning label on all dairy cheese products warning about the potential increased risks of developing breast cancer.
"Instead of cheese manufacturers like Kraft slapping a pink ribbon on products like Philadelphia Cream Cheese and Macaroni & Cheese, as they have done during previous Breast Cancer Awareness Months, they should be adding warning labels," the group's president Neal Barnard, M.D., said in a press release. "We want women to be aware that dairy cheese could put them at risk of dying from breast cancer."
According to its website, the PCRM is a nonprofit with more than 12,000 doctor members. The group notes that dairy products contain "traces of estrogens from cows, and as milk is converted to cheese, the estrogens are more concentrated."
"We believe that women have a right to know when something in the food supply, like cheese in this case, could make them more likely to die from breast cancer," said Lee Crosby, a registered dietician with the PCRM.
In its release, the group pointed to a 2017 study which was funded by the National Cancer Institute comparing the diets of women who were diagnosed with breast cancer with those who weren't. They said the study showed that those who ate the most American, cheddar and cream cheeses showed a 53 percent increased risk for breast cancer. The study's authors noted that while some dairy foods "may" contribute to breast cancer risk, future studies are needed.
Not everyone in the medical community is on board with the group's findings or agrees with their petition. Dr. Jane Orient, executive director of the Association of American Physicians and Surgeons, said the studies cited by the group show that results are "all over the map."
"Some show a protective effect, some null effect, some a positive association with high-fat products," Orient said. "In epidemiologic studies, you really need a relative risk of 2 percent or more, and the highest risk in these studies is far less than that. The proposed mechanism of action is the effect of estrogens present in the milk in quantities too tiny to have a noticeable effect. If you are worried about that, you should be far more concerned about hormonal contraceptives that have far more estrogens and a profound biologic effect."
One important point Crosby made was to point out that the correlation between dairy and breast cancer is not nearly to the same level as tobacco and its causing lung cancer. She said the group's goal was simply to inform people of the potential risk of eating cheese and leave it up to people to make up their own minds.
"This is a free country," Crosby said. "People can make their own choices, but they deserve to have the information to make an informed choice."
Orient said she believes the labels are unwarranted.
"It is scaremongering on weak, highly questionable evidence, which ignores more significant risks," she said.